Are you looking for a job? Have you sent hundreds of resumes and participated in half a dozen interviews, but you still have not received any positive feedback?
We are sorry to say, but the truth is that you are looking for a job the wrong way!
We know that seeking a replacement in the market can be frustrating at times, especially for those who have been unemployed for a long time. But the truth is that most people do not look for a new job in the right way and end up "shooting all over the place".
The professional who wants to get back into the job market needs to worry about the details and think strategically. After all, everything from the creation of the curriculum to the publication of it, interferes in the chances of getting the long-awaited vacancy.
If you are unemployed or want to change careers but have not yet succeeded, you have come to the right place. We have separated some tips on how to look for a job the right way, in addition to other ways to earn income.
Check here how to plan to win the job you've always wanted
Do you know that the situation in the country is not easy for anyone and you are always wondering how to  get a job now? So take a deep breath and check out these tips that we separated for you to structure your search and plan your professional development calmly.
How do you look for a job? Do you shoot copies of your resume for every vacancy that appears? Register on all job platforms? Do you ask your friends and family for help?
Believe me: the lack of focus and a more defined strategy may be hurting you in this quest.
Whoever wants a new job needs to focus, remain confident and know how to communicate their experiences and potential in the best possible way.
Below, you will find 10 tips that will help you be more successful when looking for a new job.
Check out!
10 tips for finding a good job
1. Focus on a goal
The first step you must take to start looking for a job is to have a goal and focus on it.
We know that for many people, the fact that they are not working is a cause for stress and despair, but it is necessary to remain calm.
Instead of starting to apply for hundreds of job offers, which often have nothing to do with your talents and skills, be very clear about your goal.
And how to do that?
It's very simple: think of a job that you want, that matches your academic profile or that requires skills you are very good at.
With that in mind, you can start looking for a job and make a list of the companies you would like to work for. Get in touch with them on social networks or internet portals and request the list of vacancies.
Signing up for job offers that match your profile will make the search much easier.
2. Network
Meeting people is a great way to get a job, but that doesn't mean you should distribute business cards indiscriminately.
Focus on the people you can build a relationship with: think about who you can help and who may also have an opportunity for you.
Networking means exchanging knowledge, helping each other, collaborating – not just handing over a card or adding yourself as a friend on any social network.
Take an interest in meeting people who work in your area and who, in the future, may recommend you in the company where they work, for example.
Who you least expect can give you the opportunity of a lifetime!
Social networks are also very useful for finding a job.
Every day, hundreds of recruiters go online to find professionals and fill their vacancies. Therefore, it is important that you create a profile on social networks, especially on LinkedIn , which is geared towards the professional environment.
Be sure to put a profile picture in which you demonstrate professionalism, highlight your main skills , indicate your level of education and previous experience.
4. Use job search sites
On the internet, you can find hundreds of pages to find work that can help you find vacancies according to your professional profile, location and even according to the positions you would like to occupy.
Here are some of the options for best job search sites.
Sometimes, even the best of professionals, with all the skills necessary to fill a vacancy, are dismissed by recruiters because of a poor resume.
This is because the curriculum serves as a cover letter for the candidate, summarizing all of their qualifications.
Your resume needs to be able to show the company that you are the ideal candidate to cover its needs. Then, highlight your strengths so that, once the resume is read, the recruiter thinks you are the person he was looking for .
Besides that:
Include only the data that is really relevant;
Select the most important information and highlight it;
Don't forget to enter your contact details, such as email and phone;
Take care of formatting your resume and keep it organized;
Do a grammar and spelling check.
6. Always seek more knowledge
Being in search of a job does not mean that you should put your professional training aside. Quite the opposite!
It is important that you take advantage of your availability to prepare yourself and get more knowledge that will make you stand out in the job market.
Sign up for training or courses (in person or online) to keep your knowledge up to date.
You can also sign up for events that not only allow you to learn a lot more, but also give you the chance to meet new people and make quality networking.
7. Do volunteer work
Participating in some volunteer work is a great way to meet new people, stay active and find a good job. They say that opportunities exist, but we need to go out and get them.
If you still don't know how to look for a job, encourage yourself to leave your comfort zone and join this type of initiative!
In addition to being a very rewarding activity, many recruiters value candidates with experience in volunteer work.
8. Develop your personal brand
Building your personal brand is a trend that gives you great value as a professional.
When you develop your personal brand, you can position yourself as a specialist in a niche market and have the opportunity to send a unique message and differentiate yourself from the rest of the candidates .
You will find that, being seen as a reference in your field, the way to find the ideal job will be easier .
9. Prepare well for interviews
A job interview is your best chance to convince your employer to hire you. So it is important that you prepare very well and avoid improvising too much.
Check out some general tips that can help you:
How to dress:
Take the time to do a little research on the company's culture and dress code. With this information, you will know how formal or informal you are to attend the meeting.
Wear clothes that you feel comfortable with and convey your personality.
What not to say:
Some comments can ruin your job interview. So, avoid them at any cost.
Do not make negative comments about other people or companies. That is, do not be disloyal and do not criticize other colleagues.
Don't tell lies. We know that you probably want to impress your interviewer, but that doesn't mean you have to lie. Be honest, we guarantee that it will be well appreciated.
Avoid being self-centered.
I have no questions . Saying that you have no questions shows disinterest. Take advantage of your interview to clear all your doubts.
Do not ask about your remuneration and vacation in the first interview, this can give the impression that you are already sure that you will be hired.
Some tricks to stand out:
Research the company before going for your interview.
Value yourself and learn to promote yourself: highlight your strengths, knowledge and skills.
Be positive, smile and show enthusiasm for being part of the company.
Take care of your verbal and body language: avoid making sudden or nervous movements.
10. Trust yourself
Nothing is more attractive to a recruiter than a professional who trusts himself and his skills.
Therefore, another valuable tip when looking for a job is to work with your confidence . For this, you can search for content on blogs, books, videos on YouTube or motivational talks.
If you think that trust is your weak point, you can also hire a coach to guide and advise you in a personalized way.

Other opportunities for job seekers
If you are here and want to know how to look for a job, it is possible that you have been looking for a job for some time and you have not yet been successful. So, so that you don't get stuck, we've selected some opportunities to help you   generate income in your own home .
And if you are simply not the type of person who is willing to stick to office hours and have a boss to give you satisfaction, these tips are also for you!
Sell ​​online courses
Do you have any kind of knowledge that might interest someone?
We bet yes ! And selling courses online is a great way to work from home and generate extra income .
This is a type of digital business that has many advantages. One is that you don't have to make an initial investment to start selling your courses.
So, if you don't have money, it won't be a problem.
Other advantages are that you can market them worldwide, meaning you don't have to worry about logistics or shipping issues. In addition, you have flexibility in relation to the topics to be covered in the course (health and sports, education, interpersonal relationships, personal development, leisure, development and career and much more).
Sell ​​ebooks
An ebook or electronic book is a digital product with which you can also earn a significant income and achieve the long-awaited financial independence . In addition, selling ebooks is a great way to turn your knowledge into a benefit and work from home being your own boss.
Certainly, you have some knowledge that may interest other people. Think about it and try to find something that you can turn into your first digital book .
Create a blog
Creating a blog is a great way to share knowledge, express yourself and make money! Yes, that's right , with a blog you can earn income , and the best thing is that you don't have to invest money to start and you can do everything yourself.
To create a blog, the first step is to choose the theme.
Are you passionate about travel? Are you knowledgeable about nutrition? Is it good to speak in public?
Any topic is useful when it comes to creating blogs. Ideally, you should address topics that you like and that are obviously of interest to other people.
A blog can be profitable in several ways, such as: working as an Affiliate , selling digital products, offering tips or working with Google Adsense (advertisements).
Anyone can make money from a blog. You don't have to be an expert for this to be a reality.
The important thing is that, once you decide to work with it, dedicate your time and have a lot of concentration and determination, since the blog will not give you money in a few days or weeks.
But, don't worry, all the effort will be worth it when you start to reap the results .
(Still don't know how to get started? Read our post that teaches you the step by step to create a blog .)
Have a YouTube channel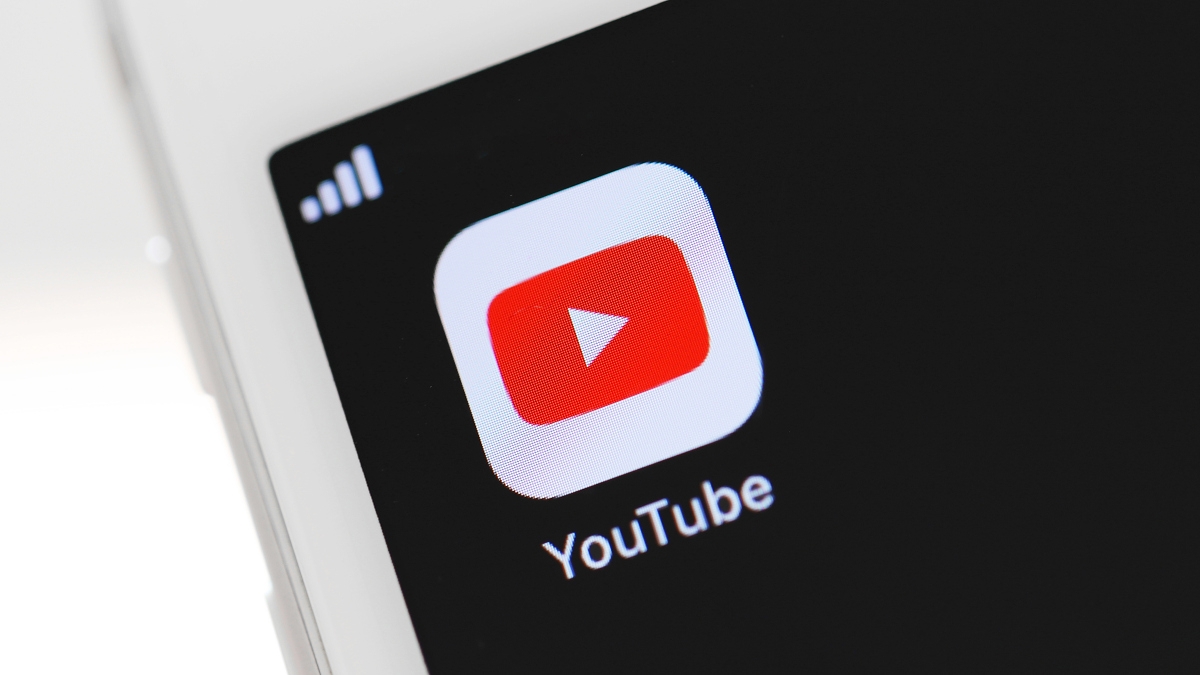 Being a YouTuber is also a great way to make money over the internet. This means posting interesting and relevant videos on YouTube and generating income in different ways (for example, getting paid for the amount of ad views you place on your videos).
The best thing is that you don't need a big initial investment to start, you just need to choose the subject to record the videos.
But, of course, you must take very good care of the quality of recording and editing the videos and the content you publish.
There are many possibilities for making money with YouTube . In addition to the ads that can be placed on your channel, there are other ways to monetize your videos, such as advertising products and becoming a digital influencer , participating in events in your niche market.
Many other possibilities
Make decorated cakes, give dance lessons, teach a language, teach cooking classes, offer craft courses. The options for undertaking are endless, everything is a matter of attitude and determination .
If you feel you need more inspiration to undertake and be your own boss , check out our post with 30 more business ideas . You will surely find one that could come true .
We hope you enjoyed our tips on how to look for a job and find the opportunity you've been waiting for!
If, on the other hand, you like the idea of ​​starting your own business much more, check out in one of our posts everything you need to know to create your online course .
8 Famous & Very Helpful Tips for Getting a Job
1. Research your salary range
To make sure that your salary  does not match your reality, do a search on the internet and in career specialist magazines. Take into account your experience time to get a job.
2. Get in touch with professional communities
Search their social media, make contacts, ask in general if they have information about the job market . You can do this more discreetly too, by addressing the group coordinators privately.
3. Make a list of dream companies
Many people do not allow themselves to "want", "wish" to work in certain companies. Well know that who does not risk, does not gain. Make a list of the companies you admire , your area of ​​expertise or the area you intend to migrate to. Write down your values, challenges, highlighted projects, search the internet for the vacancies she currently offers. Keep an eye out daily for a job!
4. Don't lie in any way
Value all the activities you have done that may be of interest to the company. Whether in a specific project, in the relationship with final consumers or with a more technical profile.
5. Submit your resume
Register your CV at VAGAS.com.br . Apply even if there is no vacancy for your area immediately. Having your resume in the database can facilitate contact when opening an opportunity.
6. Search your network
Look for people who work for companies you have listed on social media. Make contact. Make networking . With those closest to you, talk about your desire to change companies and what you have developed professionally that qualifies you for such an approach.
7. Attend events
See events in your area or where possibly the companies of interest will be present. In addition to an excellent opportunity to meet people, you will be able to understand better and in more detail the businesses and challenges of the companies you want to approach.
Have business cards. With personal data, phones, e-mails , including links to their professional profiles. And prepare what you're going to say, what's the use of meeting a CEO in the elevator and going without action?
8. Be natural
Think positively about your best characteristics, your accomplishments, be sure and convinced that you have what to offer in your new job. The sincere conviction of both its potential and its limits helps to pass credibility when approaching a good contact.
ALL THE BEST!