Drawing is a kind of visual representation of the ideas that an artist or visualist draws on the paper by using different tools and other equipments. It generally falls into a visual arts category. Similarly, Digital drawing refers to the drawing done by using digital means like computers, Smartphones, Tablets, etc with the help of a stylus and finger-to-touchpad, or even sometimes a mouse utilized to achieve the perfect drawing.
Many firms require drawing artists to sketch the ideas before their final execution. The skillset is required in the field of sketching, app development, game development, architecture, fashion designing, and many more.
Search Millions of Jobs
Visual Artists Salary in the USA
The BLS report states that a visual artist earns an average salary of $50,550 annually, which means few of them earn below that number and few of them earn more than that. The exact figures are for the lower range at $32,400 and $74,110 for the higher range.
For example, a student with a Bachelor in Fine Arts degree working as a freelancer will be working on the lower side, whereas on the other hand, a well known visual artist featured for higher visual projects such as galleries etc earns a higher amount of money for the drawing jobs in USA. According to the BLS report, visual artists in the lowest 10 percent queue make below than $20,070, whereas the top 10 percent make more than $112,970 annually.
Visual Artist Industry
The Visual artist industry has grown enormously in past few years. The visual artists are deeply engaged in their work spending many hours in practicing and mastering the advance skills. In the meantime, the free-lancing industry has also grown tremendously over the past few years opening many spaces and opportunities for the potential visual artists.
Similar to this, the scope for sculpture visual artists and other real life visual artists have also increased over the past few decades. The industry is still rising and has rising curve for future as well.
Career Paths as Visual Artist
The list is endless if looked upon all the fields and career options that a BFA degree opens up. Here are the few career paths or options that are best suited for a visual artist degree holder.
Architect
Art Consultant
Art Editor
Art Gallery Director
Artist
Cartoonist
Cinematographer
Sketch Artist
Fashion Designer
Furniture Designer
Gallery Director
Graphic Designer
Historian
Illustrator
Interior Decorator
Jewelry Designer
Landscape Designer
Painter
Product Designer
Sculptor
Set Designer
Special Effects Consultant
Tattoo Artist
Teacher
And Many More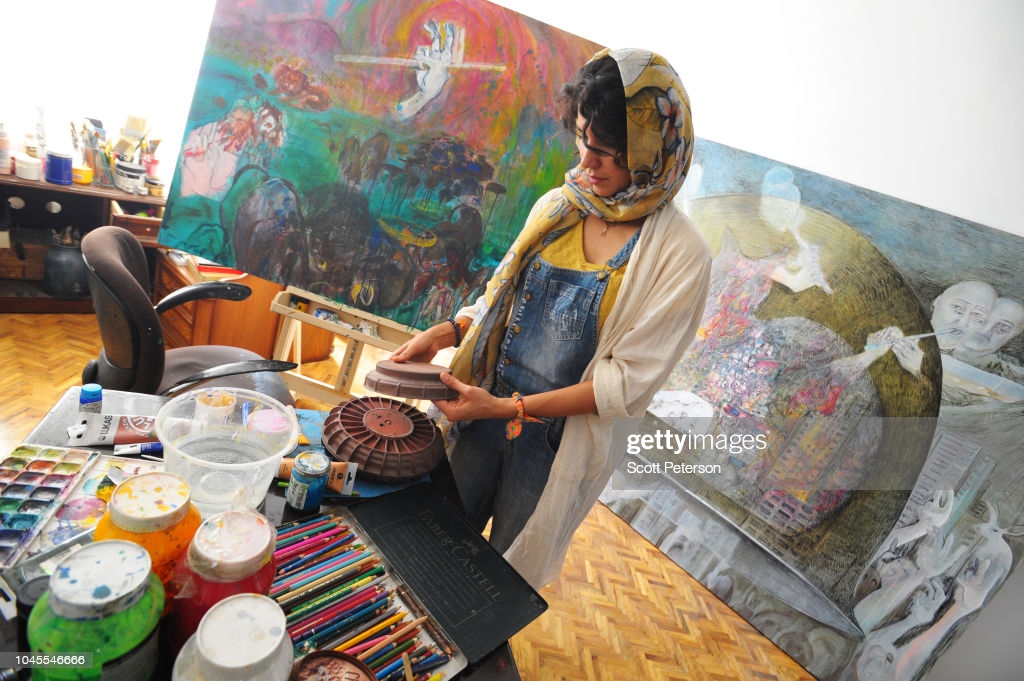 Visual Artist Duties & Responsibilities
A visual artist has lots of duties and responsibilities if we look upon their job descriptions. They may work for themselves as a freelancer as well but still, there are a lot of things that they have to take care of. The responsibilities may vary according to the firm in which they are working; they may be employed in a graphic arts firm, an architecture company, a gaming organization, or a studio that creates cartoons, etc. Their schedule is tight and deadlines are alarming. Duties may include:
Using a software or program to design, create and edit the artwork
Creating sketches and models of their work
Creating art from the scratch.
Conceptual drawing
Completing the work on time as deadlines are short
Making use of different sketching mediums such as wood, steel, oil on canvas, drawings on paper, and others.
As the artist career starts to grow, there are chances to receive early payments and commissions for normal work and deadlines are stretched to their requirements to create the best artwork.
Visual Artists Similar Jobs
Individuals keen on turning into a visual artist additionally thinks about the following career options as well, recorded below are the average annual salaries:
Art Director (median annual salary): $92,780
Graphic Designers (median annual salary): $50,370
Multimedia Artists and Animators (median annual salary): $72,520
Fashion Designer (median annual salary): $73,790
Interior Designer (median annual salary): $56,040
Multimedia artists and animators (median annual salary): $75,270
Craft and fine artists (median annual salary): $48,760
Industrial Designer (median annual salary): $68,890
Source: U.S. Bureau of Labor Statistics, 2020